Top 5 Lifetime Subscription Deals on IMD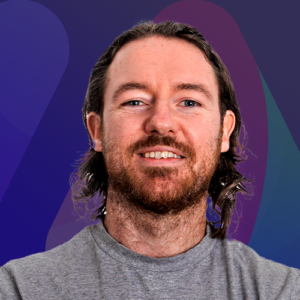 Andy
Aug 02, 2023
If you are a business or brand that relies heavily on digital marketing, then you know how hard it is to pay monthly recurring service fees. But did you know that there are now several companies offering lifetime subscription deals for their services?
Gone are the days when the only way to pay for digital services was through monthly or yearly subscriptions. Nowadays, companies offer lifetime deals that can provide long-term value and great savings.
At Internet Marketing Deals, we've gathered up the top 5 lifetime subscription deals available for digital businesses. Though there are hundreds of deals available, these five are the best of the best and will provide you with great value in the long run.
What Are the Best Lifetime Subscription Deals?
1) GemPages:
GemPages is a powerful page builder that allows you to create stunning pages in minutes. Developed by the folks at Shopify, GemPages comes with a lifetime subscription deal that will provide unlimited access to all its features.
Here is the breakdown of why GemPages is a must for any digital business:
Features:
Drag and Drop Visual Editor:

 Enjoy the freedom to easily create and personalize your Shopify store pages using the intuitive drag-and-drop interface. Instantly see your changes come to life with live previews.

Professional Templates:

 Choose from a diverse library of over 80 professionally designed templates, each meticulously crafted to maximize conversions. Customize these templates to align with your brand's unique style and identity perfectly.

Speed and Compatibility:

 GemPages ensures your pages load quickly and are fully responsive on all devices. Your customers will enjoy a seamless browsing experience no matter where they access your store.

Conversion-Driven Elements:

 Unlock the power of over 100 pre-built elements, such as countdown timers, stock counters, and product upsells, to supercharge your sales and boost revenue.

Mobile-Friendly Focus:

 Seamlessly create mobile-first campaigns with the Instant Landing Pages feature, allowing your store to shine on smaller screens and capture customers on the go.

24/7 Expert Support:

 Rest assured, knowing that our dedicated team of experts is available round-the-clock, in different time zones, to lend a helping hand whenever you need assistance.

GemMeter Optimization Assistant:

 Receive real-time suggestions and insights to enhance page performance and increase conversions.

Custom-Coding:

 Take full control over your store's appearance and functionality by easily adding custom code to your pages.

Page Scheduling:

 Seamlessly plan your sales and promotions by scheduling pages to go live at specific dates and times.

Template Saving:

 Save and reuse templates effortlessly, maintaining a consistent and compelling brand presence across your entire store.
Benefits:
Create visually stunning and user-friendly web pages without the hassle of coding.

Optimize your pages for higher conversions with conversion-driven elements that drive sales.

Provide a smooth and delightful shopping experience with fast-loading and mobile-friendly pages.

Boost your revenue through strategic upselling and compelling countdown timers.

Rely on expert support, available 24/7 to address your queries and fine-tune your pages.
That's why I included Gempages into my lifetime subscription deals category, as it empowers Shopify store owners with powerful tools and unparalleled flexibility to stand out and excel in the competitive online market. Whether you're building landing pages, collection pages, or product pages, GemPages offers infinite possibilities to reflect your brand's identity and values. Embrace the future of website building with GemPages today, and elevate your e-commerce business to new heights, delivering a memorable and exceptional shopping experience for your valued customers.
2) Videly:
The second lifetime software deal that I would recommend is Videly. Let me ask you. Is your business struggling to rank high on Google and YouTube? Are broken backlinks and poor SEO holding you back from reaching your target audience? Say goodbye to these worries with Videly, the ultimate online marketing tool that opens the doors to SEO success without the need for technical expertise.
Videly unlocks the immense potential of SEO, empowering your business to secure a prominent position on Google's first page. Experience a surge in traffic to your website and watch your sales soar with this game-changing solution.
Videly IMD Lifetime Subscription
Features and Benefits:
Outrank Competitors:

 Leave your competitors in the dust as Videly propels your videos to the top of search results, overshadowing even YouTube's most popular content.

Discover Untapped Keywords:

 Unlock a treasure trove of relevant, high-demand keywords that your competitors have overlooked. Optimize your content with just a single click, and reap the rewards of increased visibility.

Track Video Performance:

 Videly provides comprehensive insights into your video's status, rankings, views, comments, and more. Understand your video's performance better and fine-tune your strategies for maximum impact.

Niche Analysis:

 Delve into your specific niche and get the edge over your competition. Videly reveals the top 10 videos in your niche, their SEO scores, and precisely how you can surpass them.
With Videly, the front seat on Google is yours for the taking. Bid farewell to backlink worries and costly ads, as Videly's innovative approach puts your business in the spotlight. Say hello to a new era of SEO success with Videly!
3) Integrately:
The competition for customers is fierce, and companies need powerful tools to stay ahead of the game. Integrately helps you do just that with its user onboarding automation platform that helps you get closer to your customers than ever before.
With over 250,000 pre-built integrations, it empowers you to streamline processes effortlessly.
Features:
500 Free Tasks:

 With Integrately, you get 500 automated actions completely free. Let Integrately handle tasks for you, saving you valuable time and effort.

Seamless Integration:

 Easily connect different tools and applications without any hassle. Integrately ensures smooth communication, boosting efficiency and organization for your business.

Extensive App Support:

 Connect to over 325 apps, including popular ones like ActiveCampaign, Gmail, Salesforce, and more. If you use an app, chances are Integrately supports it.
Benefits:
Save Time:

 Automate tasks such as lead capture, data synchronization, and customer management, freeing up your time for more critical business activities.

Cost-Efficient:

 Integrately offers 18 times more value at a lower cost compared to its competitor, Zapier. Get more features and tasks without breaking the bank.

User-Friendly:

 No technical expertise required! Integrately's simple interface and easy setup make it accessible to everyone, even without coding knowledge.
Integrately is the ultimate tool to help your business stay ahead of the competition. With its extensive features and unbeatable value for money, Integrately makes digital transformation a breeze! Try it out today and experience firsthand why Integrately is one of the best user onboarding automation platforms available.
4) Group Funnel:
Managing a Facebook group can be time-consuming, especially when approving new member requests, collecting their email addresses, and organizing their responses to welcome questions. But with Group Funnels, these tasks become a breeze!
Group Funnel Deal Subscription
Features of Group Funnels:
Automatic New Member Approval: Group Funnels simplifies the process of accepting new group members by allowing you to approve requests in bulk with just one click. No more tedious individual approvals.
Efficient Screening: Screen and filter new member requests to ensure your group only includes your target audience. Group Funnels streamlines this screening process with its easy-to-use automation.
Email List Creation: Say goodbye to manual email address copying and pasting. Group Funnels automatically stores new members' email addresses in a Google sheet, making it effortless to build your email list.
Audience Information Storage: Gather valuable data about your audience. Group Funnels saves new members' names, email addresses, and responses to welcome questions, providing useful insights for your marketing strategies.
Benefits of Group Funnels:
Time Savings: Automating tasks like member approval and email list creation saves you valuable time, allowing you to focus on more important aspects of your business.
Targeted Audience: By efficiently screening new member requests, you ensure that your Facebook group is composed of individuals relevant to your business or niche.
Seamless Email Marketing: With the email list created by Group Funnels, you can easily engage with your audience, run effective email marketing campaigns, and nurture leads.
Enhanced Marketing Strategies: Utilize the stored information to better understand your audience's interests, helping you tailor your marketing content and boost overall engagement.
Group Funnels helps you easily manage your Facebook group, saving you time and effort while providing valuable insights into your audience. With Group Funnels, creating a thriving online community's never been easier or more efficient!
5) KnoCommerce:
KnoCommerce is revolutionizing the way eCommerce businesses understand their customers and drive growth. This powerful customer survey platform offers a range of features designed to unlock valuable insights through pre- and post-purchase surveys. With KnoCommerce, businesses can seamlessly integrate with popular eCommerce platforms, streamlining the process for easy implementation.
KnoCommerce Inter Marketing Lifetime Deal
Features of KnoCommerce:
Pre- and Post-Purchase Surveys: KnoCommerce offers customizable surveys that can be deployed at different stages of the customer journey. Pre-purchase surveys help understand customer discovery methods, while post-purchase surveys evaluate the overall experience.
Integration with eCommerce Platforms: Seamlessly connect KnoCommerce with popular eCommerce platforms like Shopify, Klaviyo, and TripleWhale. This integration allows businesses to leverage the platform's survey capabilities effortlessly.
Data Collection and Analysis: Collect a wealth of customer data, including demographics, purchase motivations, and average order value. KnoCommerce provides robust reporting tools to analyze survey responses and create detailed audience segments.
Action-Driving Features: Drive actions directly from survey responses, such as implementing upsells, referral programs, loyalty initiatives, and reviews. These actions boost customer engagement and increase ROI.
Benefits of KnoCommerce:
Customizable Survey Templates: Access an extensive library of customizable survey templates covering various topics and question types, saving time and effort in survey creation.
Time-to-First Purchase Overlay: Gain insights into the impact of different channels on the customer journey over time, optimizing marketing efforts accordingly.
Simplified Abandoned Cart Recovery: Survey customers who abandon their carts to understand reasons behind their decision, improving conversion rates and shopping experiences.
Auto-Generated Promo Codes: Generate personalized promo codes to incentivize customer engagement and encourage repeat purchases, fostering loyalty and driving sales.
Extensive Data Point Collection: Collect over 60 data points about customers, going beyond basic demographics, for a comprehensive understanding of the target audience.
Scalable and Time-Efficient Deployment: With a user-friendly interface and efficient survey deployment process, scale survey efforts easily and save time.
KnoCommerce is the ultimate customer survey platform for eCommerce businesses, helping them get a better understanding of their customers and drive growth. Try out KnoCommerce today and experience first-hand how it can help your business succeed!
Final Words – Lifetime Subscription Deals
Hundreds of more lifetime software deals and subscriptions out there at IMD will help you optimize your digital business. The key is to know what tools are out there and how they can help you reach success.
With the right resources and knowledge, you can find the best deal for you and your business. With the right tools, you can create a thriving digital enterprise that will last for years to come!
What Are the Benefits of The Best Lifetime Deals?
Software lifetime licenses give you access to the latest features without paying a hefty price for each upgrade.
Following are some of the additional benefits you can get with lifetime software deals:
1. No Recurring Fees
That's the first and most obvious benefit. With lifetime subscription deals you don't have to worry about setting aside budget for recurring payments every month or year. You pay once and get access for life!
You see small business owners getting the most out of lifetime software deals, as they can save a lot of money in the long run.
Access to the Latest Version
With a lifetime software deal, you get access to the latest version of the tool at all times. This ensures that you are always up-to-date with the newest features and bug fixes.
This is especially important for businesses as they need to stay ahead of their competition and ensure that customers have an optimal experience.
Support from the Vendor
Support is important for any software tool, as users often need assistance when something goes wrong. With a lifetime subscription deal, you get access to the vendor's support team who can help you out if anything is not working correctly.
The vendors are also more likely to give preferential treatment to customers with lifetime deals, as they have already made a bigger commitment.
No Worries of Depreciation
Lifetime software deals are usually immune to depreciation, which means that the value of your investment will not decrease over time. This makes it an ideal choice for businesses that want to use the same tool for many years without worrying about its value diminishing.
Opportunity to Try Out Alternatives
With lifetime subscriptions, you have the opportunity to try out different tools and switch between them without being locked into one particular tool. This gives you more freedom to explore other options and find the perfect solution for your business needs.
This is a great way to get the most out of your investment and ensure that you are always working with the best possible software.
Conclusion
Lifetime subscription deals are an excellent way to save money while still getting access to the latest features and support from vendors. Al the deals I have mentioned plus hundreds more, are available at IMD and can be used to optimize your digital business.
So, if you're looking for the best lifetime subscription deal for your business, take a look around, and you may find one that fits your needs perfectly!