Instapage vs Unbounce: Which is Better for Creating Landing Pages?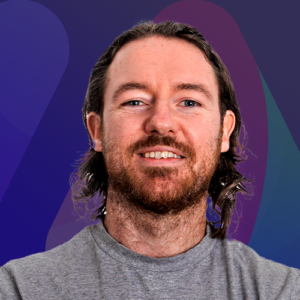 Andy
Nov 21, 2022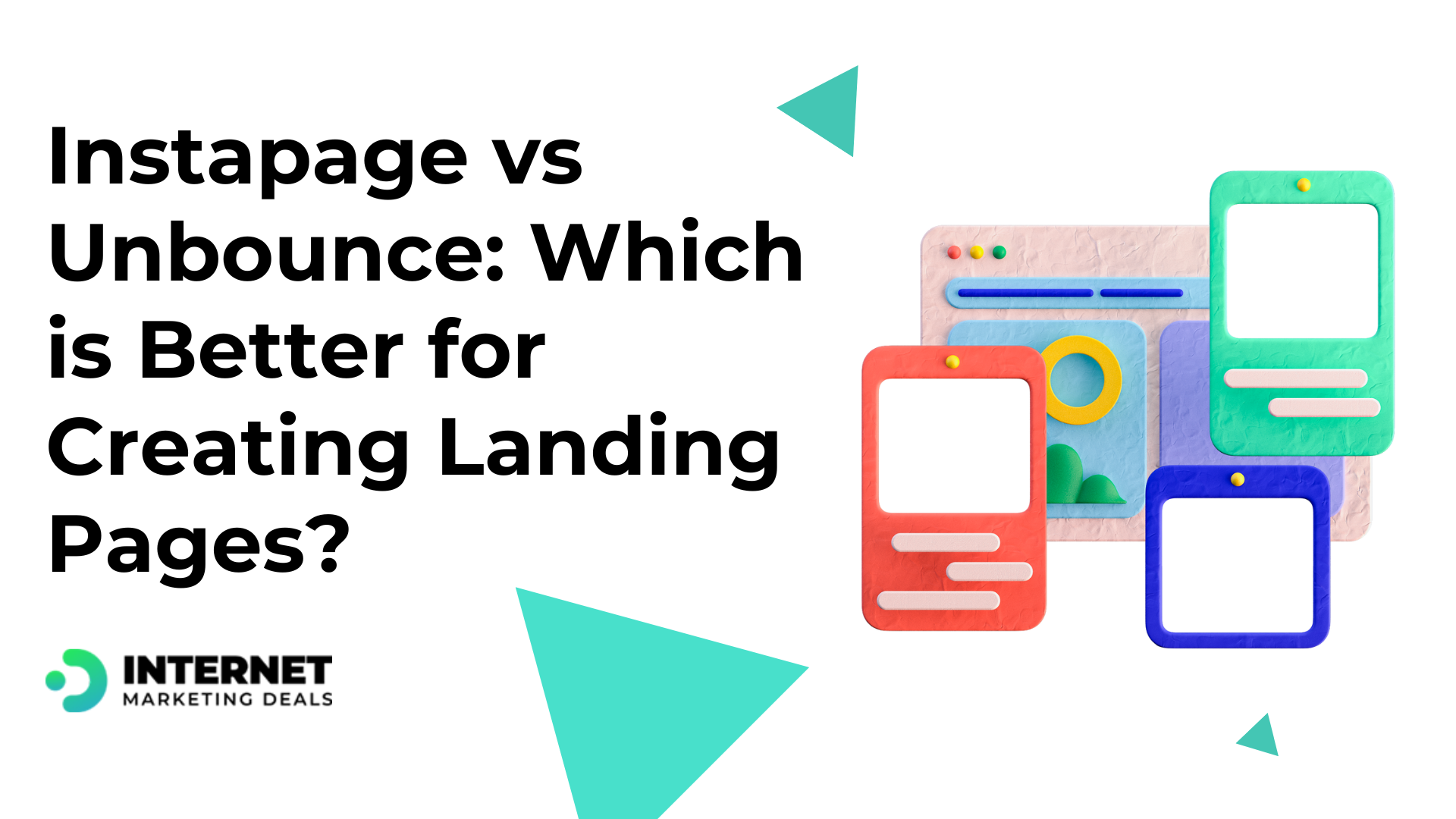 Confused between Instapage vs Unbounce for building your landing page? We have compared both tools on several parameters to help you decide.
Basically, landing pages are essential if you want to increase conversions, track data, and get leads. Businesses prefer landing pages to websites because they can be quickly and easily created, optimized for conversions, and customized to fit the needs of various campaigns.
The thing with websites is that they are more expensive, take longer to create, and lack the flexibility of a landing page. Also, because a website is usually the hub for your business's online presence, you can't change it as often.
That's why having a landing page for each campaign or offer is important.
When it comes to creating and managing landing pages, Unbounce and Instapage are two of the most popular solutions out there. Both offer extensive features, templates, and customization options, so it can be difficult to know which one is right for you.
To make the decision easier, let's compare Unbounce and Instapage against each other.
Main Difference Between Instapage vs Unbounce?
There are a few key differences between Unbounce and Instapage, which you must know before you make your choice.
The following table gives you an overview of the major differences between the two.
Price:
Unbounce is relatively cheaper than Instapage. It starts from $90 for their basic (Launch) package with 20k visitors.
Instapage starts from $150 for their basic (Building) package with 30k visitors, which is slightly more expensive.
Templates:
Unbounce offers more than 100 high-quality templates in different categories, making it easier to find the right template for your specific needs. All the templates are mobile-optimized with built-in conversion tools.
InstaPage has 90 good-quality templates. All the templates are designed for conversions with mobile-friendly designs.
Analytics & Reporting:
Unbounce has a simple-to-follow analytics and reporting feature. It allows you to track visitor behavior and conversion rates. You also get the option to get reports by email and export them to other platforms.
Instapage also offers analytics and reporting, but it has the upper hand in the number of features. It has a powerful analytics and heat map system, which helps you keep track of your campaigns and their performance.
A/B Testing:
Unbounce has a simple A/B testing feature. It allows you to create different variations of your page and test them to see which one performs better. However, this option is unavailable in their basic (Launch) plan.
Instapage has the same features for A/B testing but in all its plans. So, it has the upper hand when it comes to A/B testing.
Customization:
Unbounce offers a simple drag-and-drop editor and an easy-to-use page builder, allowing you to customize your pages quickly and easily.
Instapage also offers a powerful and customizable drag-and-drop editor. You can customize your page with ease without any coding knowledge. It also has CSS page editing capabilities. Their instablock option allows you to quickly and easily add elements to your page.
Integration:
Unbounce has integrations with popular tools such as Salesforce, Zapier, Marketo, and Mailchimp.
Instapage takes advantage of its integration with over 120 popular marketing tools, including Mailchimp, Constant Contact, Salesforce, Pipedrive, and a lot more.
Ease of Use:
Unbounce is easy to use for both beginners and advanced users. Its user-friendly drag-and-drop editor makes it easy to customize your pages. Though the advanced feature set may take some time to get used to for beginners.
Instapage is also quite easy to use. Its powerful drag-and-drop editor is user-friendly and allows you to customize your pages quickly. Both beginners and experts alike will find it easy to use.
Lead Generation Option:
Unbounce has a built-in lead generation option for capturing visitor data and integrating it with your CRM. It has exit intent features with all the plans.
Instapage lacks behind here. It only has basic lead capture features, such as pop-up boxes.
Landing Page Customization Features:
Unbounce offers several landing page customization features, such as dynamic text replacement, sticky bar, pop-ups, and Smart Traffic optimization.
Instapage lacks behind here. It only offers basic landing page customization features. It doesn't have dynamic text replacement or sticky bars. It has page commenting features which Unbounce lacks.
We have discussed the overall differences between Unbounce and Instapage. Let's move on to the main features of both tools to determine which is better.
InstaPage Unique Features:
Thor Render Engine:
This is one of the most powerful features of Instapage. Thor Render Engine is an AI-powered engine that helps you create faster loading pages, ensuring faster page load times and a better user experience. This unique feature is only available on the Instapage platform and is one of its biggest advantages.
Invisible reCAPTCHA:
Instapage also offers an invisible reCAPTCHA feature for its users. This helps to reduce bot and spam submissions on your pages by using AI-powered technology. You can also customize the reCAPTCHA settings to your preference which is very useful.
Hiding Mobile Blocks:
Instapage's unique feature of hiding mobile blocks allows you to make pages look cleaner and more professional on mobile devices. Mobile post-click landing page optimization has always been a challenge for marketers, and this feature helps to overcome it. You can easily block or hide items from your page without having to use any code.
Agency Account Management:
Instapage also offers agency account management for agencies that have multiple clients. This allows you to manage all your client accounts in one place and make it easier to manage their campaigns. This feature is specifically designed for agencies and provides great convenience.
Now we have discussed the unique features of Instapage, let's talk about Unbounce.
Unbounce Unique Features:
Unbounce Smart Traffic:
Unbounce's Smart Traffic sends highly targeted and personalized traffic to each version of your landing pages. This feature helps optimize the user experience and ensure visitors receive relevant content. It uses historical data, machine learning, and AI to bring only the most relevant visitors to your page, which saves a lot of time and effort. AI can predict user behavior and optimize the page accordingly.
Unbounce Smart Copy:
When it comes to utilizing Ai and machine learning in A/B testing, Unbounce has a unique feature called Smart Copy. Smart Copy helps users to write copy that resonates with their customers using machine learning to suggest changes. The algorithm analyzes the copy used on different pages and provides suggestions on which words should be used. Smart Copy can write CTAs and headlines that have the highest conversion rates.
So, we have discussed the unique features of both Unbounce and Instapage. The thing is, Unbounce has been around for longer, and it is more popular among marketers than Instapage. Unbounce offers a wide range of features that make it an excellent tool for optimizing and creating landing pages. Their Smart Traffic and Smart Copy features are very powerful and can help you optimize pages in a way that no other platform can.
Pros and Cons of Instapage:
Pros:
Thor Render Engine feature is compelling and helps to create faster-loading pages.

Easy to use editor, which is great for beginners

Easy integration with other services and marketing tools
Cons:
More expensive than Unbounce

Basic and limited pop-up features

Editor has fewer customization options than Unbounce
Pros and Cons of Unbounce:
Pros:
Smart Traffic feature is useful for bringing the right visitors to your page.

They have the best editor for creating landing pages.

Their templates are of high quality and easy to customize
Cons:
A/B testing isn't available in basic plans.

Lacks in some basic landing page features like Count Down Timer

Not as simple to use as Instapage
Instapage vs Unbounce: Pricing
Both Instapage and Unbounce have 14 -day free trials and flexible monthly plans, so you can choose the one that fits your budget.
Now let's see the pricing options of both platforms.
Unbounce pricing: H

ow much does unbounce cost?
Unbounce has 4 pricing plans ranging from $90 to $575 per month.
Following are details of the plans:
Unbounce coupon code: Unbounce 20% off coupon
Instapage Pricing: How much does instapage cost?
Instapage has one basic plan that costs $149 per month and offers a customized plan for larger enterprises.
Following are details of the plans:
Instapage coupon code: Instapage private deal: Get $140 off
InstaPage vs Unbounce: Conclusion
Unbounce and Instapage have unique features that make them great for creating and optimizing landing pages. It depends on your business needs, budget, and preferences to decide which fits your requirements better. Unbounce is the best option for those who need more advanced features like Smart Traffic and Smart Copy. Plus, Unbounce is relatively less expensive than Instapage.
On the other hand, Instapage has a great editor and offers features like Thor Render Engine that help to create faster-loading pages. So, depending on your specific needs, you can decide which landing page builder is suitable for you. Ultimately, both Unbounce and Instapage are great for creating and optimizing landing pages, so it's up to you to decide which is best for your needs.