Top 5 SaaS Marketplaces in 2023 You Should Know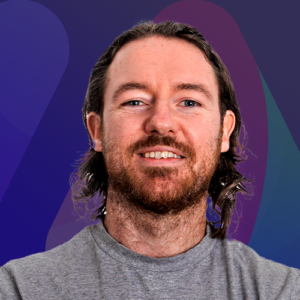 Andy
Sep 06, 2023
SaaS marketplaces have become increasingly popular due to the rise of startups. According to a US Business Formation Statistics (BFS) report, 2022 witnesses 5.07 new businesses. This widespread has also increased the usage of SaaS platforms. And now, SaaS marketplaces are also gaining popularity as they provide opportunities for these new startups and companies. 
However, the wide availability of these marketplaces can also be a drawback, especially for newbies. They can get confused about where to begin. But worry not, as this guide will provide you with the 5 best SaaS marketplaces in 2023. So, let's dive in!
What is a SaaS Marketplace?
Before going into the list, let's look at the basics of a SaaS marketplace. What is it, and what does it offer? 
A SaaS marketplace is an online platform that offers multiple SaaS applications from different providers. In short, it brings together vendors and buyers in a single place. Consumers can benefit from these marketplaces by buying their desired products and discovering new sellers. Alternatively, vendors can promote their products and services with their offerings. 
Generally, a SaaS marketplace offers a wide range of products suitable for small to large businesses. You will find digital marketing tools, customer support, IT helpdesk, software integrations, accounting solutions, project management, and more on these platforms. 
These marketplaces can come in a variety of types, including cloud services, CRM, workplace, collaboration, etc. However, the most common is an e-commerce store with features like product listing, tool integrations, order tracking, payment methods, and order management. 
The 5 Best SaaS Marketplaces in 2023
Now, you know what makes a platform a SaaS marketplace. So, let's proceed with the list and provide you with the 5 best options. 
Atlassian Marketplace
Atlassian Marketplace is known for its variety of apps and solutions. Its extensive catalog currently comprises over 5,000 apps from 1200+ vendors. The three main categories on this platform are IT service management, themes & styles, and design tools. However, you can also filter your search by Cloud Fortified apps, Partner support, free solutions, Beta version, and more. 
Atlassian Marketplace has a straightforward UI with ease of access to their listings. The Staff Picks section includes some of the hottest deals on the website. You can also view the Top-selling apps. The best part about this platform is its reliability. It shows reviews for each app and allows users to test selected apps before buying. That said, some reviews can be false. So, it is always better to double-check before purchasing.
One of the most convenient and flexible SaaS marketplaces is Internet Marketing Deals. It is an all-in-one platform with some of the most reliable vendors. This website's strength is the range of discounts from 10% to 50%. Moreover, it offers lifetime deals requiring one-time purchases and indefinite usage. 
Internet Marketing Deals has many categories to filter, including Affiliate, Blogging, Content, CRM, Design, Development, Customer Support, Jobs, Landing Pages, Lead Generation, Marketing, Messaging, Optimization, Sales, Security, Shopify, Team Building, and more. Furthermore, you can narrow the Most Used deals by today, week, month, and all time. 
One of the most impressive features is the Top 10 Hot Offers section. It contains the best deals within a specific timeframe. Generally, platforms like Internet Marketing Deals work on subscriptions. However, this one is 100% free with no later purchases for extra benefits. 
Here are some other benefits of Internet Marketing Deals:
A clean UI offering ease for users

Allows users to sign up and stay updated with new deals via emails and website notifications

Offers exclusive benefits, coupons, and discounts

Has more than 34,000+ deals, making it one of the most convenient SaaS platforms

The sorting option allows users to find niche-specific deals

Provides active customer support via website form, Facebook, Twitter, Instagram, and YouTube
HubSpot App Marketplace
HubSpot App Marketplace might be the most popular option on this list. It has over 95,000 customers with integrations for some of the most-used apps, like Gmail, Google Calendar, etc. 
HubSpot App Marketplace also features new vendors and applications to promote their products. Its categories include Commerce, Finance, Productivity, Customer Service, Sales, and Marketing. 
You will also find some free apps on this marketplace. Its website live chat is the highlight as it can solve customer problems effectively. However, its sophisticated UI and complex selection of tools might overwhelm newbies.
Salesforce AppExchange
Salesforce is a big name in the world of cloud solutions and CRMs. The same can be said for its marketplace. Its AppExchange platform offers a variety of applications related to enterprise complexities, data analytics, and marketing automation. 
You will find thousands of applications in the Salesforce AppExchange. These include ready-to-use apps and integrations to increase functionality in your business. Currently, the marketplace has over 7,000 offers ranging from Finance, HR, ERP, and IT to Marketing, Customer Service, and Administration.
While it is a trusted and reliable marketplace, it is not suitable for small and new companies. Salesforce Exchange can be an excellent option for enterprises and multinational businesses.
Zendesk Marketplace
Another popular name in the world of SaaS platforms is Zendesk. It offers a wide variety of applications, catering to businesses of all scales. It has over 12,000 apps available as of 2023. 
Zendesk Marketplace includes limited but exciting categories like Social Media, Digital Marketing, Lead Generation, e-commerce, CRM, Data analytics, and more. Another benefit of this SaaS marketplace is its convenience. It is available in over 30 languages and is suitable for people worldwide.
Typically, Zendesk Marketplace works for most people. However, its lack of categories can reduce the marketplace's true potential.
Honorable Mentions
The 5 SaaS marketplaces mentioned in this guide are the most efficient ones. However, many other options are available. Here are 5 others that might help:
Zoho CRM Marketplace:

Good for small to medium-sized businesses but lacks benefits for enterprises.

Pipedrive Marketplace:

Has excellent categories but only 400+ apps. 

Freshdesk Marketplace:

Suitable for businesses of all sizes but has a limited number of apps from vendors.

Cloudflare Apps:

Has an impressive community of 4.1 million users but only a few app categories.

Google Workspace Marketplace:

A reliable name, suitable for all business sizes, with over 5,000+ apps, but lacks marketing and social media applications. 
Conclusion
These are the best SaaS marketplaces that can provide solutions for your business of all sizes. We have covered the strengths and weaknesses of each option in detail. Some marketplaces have an extensive collection of apps, but they don't appeal to smaller or medium-scale corporations and vice versa. That is why you should choose a competent and cost-effective solution, like Internet Marketing Deals. It can help you find the best apps and vendors with amazing discounts!