2 Softwares to Launch Your Affiliate Program in Minutes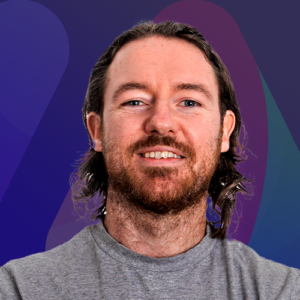 Andy
Aug 01, 2022
Not all sales come through your marketing efforts. No matter how good your marketing skills are, there will always be potential customers that you miss out on. This is where affiliates come in. You can tap into a new group of potential customers by partnering up with affiliates.
But it's not that easy to just set up an affiliate program. You need the right tools to do it. You need to find affiliates, keep track of their performance, and pay them regularly.
Also, you need to make sure that your affiliate program is attractive enough to get people to sign up in the first place.
There are two options. Either you do everything manually, which means a lot of work, or you use software to automate the process.
An increase in sales comes from two things: Affiliate acquisition and growth in average order value with referral customers.
In this article, we will look at two different software you can use to launch your affiliate program quickly and easily.
Let's review them one by one. By the end of this article, you should have a good idea of which one is the right fit for you.
1) First Promoter Review
First Promoter is a tool that helps you recruit affiliates and track their performance. It lets you keep track of your affiliates in one place so you can see how they are performing.
With First Promoter, you can track recurring as well as one-time sales. No matter how many cancellations, refunds, or chargebacks there are, you will still get an accurate report of sales generated by your affiliates.
First Promoter will automatically settle commissions based on your payout schedule. This way, you don't have to worry about manually paying your affiliates.
What are the Unique Features of First Promoter?
First Promoter has a few unique features that make it stand out from the competition.
1) Two-sided rewards:
With First Promoter, you can offer rewards to both the affiliate and the customer. This way, you can encourage customers to buy through your affiliates and affiliates to promote your products.
2) Performance-based bonuses:
You can give performance-based bonuses to your top-performing affiliates. This way, you can encourage them to continue promoting your products.
3) Affiliate dashboard:
The affiliate dashboard gives affiliates all the information they need about your program. This way, they can easily see their progress and how much commission they have earned. Your affiliates can see their personal link, total sales, and payouts.
4) One-click payouts to Paypal accounts:
First Promoter makes it easy to pay your affiliates. With one click, you can pay all of your affiliates through Paypal. Usually, payments take 1-2 business days to process, but with First Promoter, your affiliates will receive their commissions instantly.
5) Built for subscriptions:
First Promoter is built for subscription-based businesses. This means that it can track recurring commissions and one-time sales. No matter how many cancellations, refunds, or chargebacks there are, you will still get an accurate report of sales generated by your affiliates.
6) Segmentations:
With First Promoter, you can segment your campaigns based on different criteria. This way, you can target specific affiliates and customers. You can create different structures, sign-up pages, and landing pages for each segment. You can create private segmentations, which means only invited affiliates can see and join them. Even each affiliate can promote multiple campaigns but with different links and with different stats. This way, they can see which campaign performs better for them.
7) Multi-level rewards:
With First Promoter, you can create a multi-level rewards system. This way, you can encourage your affiliates to recruit other affiliates. You can give a percentage of the commission to the affiliate who recruited the new affiliate.
8) Direct URL tracking:
First Promoter offers direct URL tracking. This means that you can see which affiliate referred which customer. You can also assign a landing page to track where the customer came from before they made a purchase.
9) Fraud protection:
First Promoter has built-in fraud protection. This means that you can set rules to prevent affiliates from artificially inflating their sales. No affiliate will get a commission until your billing provider approves the sale.
10) Multiple currencies:
First Promoter supports multiple currencies. This way, you can pay your affiliates in their local currency. You can also set the pricing of your products in multiple currencies.
First Promoter Pricing
First Promoter plans start at $49 per month. A 14-day free trial is available.
Following are the details of the pricing plans offered by First Promoter:
1) Standard: $49 per month. This plan includes 1,000 affiliates and two campaigns.
2) Professional: $99 per month. This plan includes everything in the Standard plan, plus one-click Paypal payouts, custom email templates, and fraud protection.
3) Enterprise: $149 per month. This plan includes everything in the Professional plan, plus fraud detection, advanced segmentation, and private segmentations.
Get an exclusive 20% off at First Promoter!
2) Pay Kickstart Review
Pay Kickstart is one of the finest players in the affiliate game. They offer an all-in-one solution that includes everything you need to start your affiliate program.
Unlike First Promoter, that is a purely affiliate-based platform, Pay Kickstart is also a subscription billing and shopping cart platform. This is great if you are a business just starting and need an affordable way to process payments and manage your products.
The affiliate management software is included in their subscription plans, starting at $99 per month. That's not bad considering that you are getting a lot of features for your money.
Here is what you get with Pay Kickstart:
1) Affiliate Management
It's time to 3x your revenue with the help of Pay Kickstart's robust affiliate management software. You can easily create an affiliate signup form and add it to your website.
Following are some features of the Affiliate Management Tool by Pay Kickstart:
Allow affiliates to request to join your program from your website. You can check out their website, social media following, and other information to decide if they are a good fit for your program.
Track sales and conversions accurately with Pay Kickstart's advanced tracking system. You can track the lifetime earnings of your affiliates, set custom commissions, set tiers, and more.
For instance, you could set a higher commission for affiliates who generate more sales. This is a great way to incentivize them to promote your products more. Also, you can set instant affiliate segmentation and delayed commissions.
This is essential if you want to keep your affiliates happy. With Pay Kickstart, you can instantly pay your affiliates their commissions. However, only Paypal is supported as a payment method.
Not just any affiliate management but also partner contracts with full e-signature capabilities. This means you can set partner contracts with anyone, and they can sign it electronically. You can pay them through the software and also track their progress. You can give them advanced access to certain features, custom workflows, and more.
This is where your affiliates log in to check their stats, get their links, and more. Pay Kickstart's affiliate portal is very user-friendly and easy to navigate. They can manage their profile, earnings, and more from their affiliate dashboard.
2) Subscription Management:
As we mentioned before, Pay Kickstart is also a subscription billing and shopping cart platform. This means you can use it to manage your products, customers, and subscriptions all in one place.
You can manage subscriptions, set up recurring payments, offer discounts, and more. From the moment your customer signs up for free to get paid plan upgrading annual and all the way to promotion, you can manage it all with Pay Kickstart.
You get to have different pricing models and manage them the way you want. For example, you could have a fixed price, subscription, or usage-based pricing. You can also offer your customers discounts, coupons, and promo codes.
Fixed price:
This is the most common pricing model. You charge a fixed price for your product or service on recurring bases.
Subscription:
This is a recurring pricing model where customers pay you monthly or yearly.
Usage-based:
In this pricing model, you charge your customers based on their usage. This could be the number of products they purchase, the number of times they use your service, etc.
Freemium:
Offer a free version of your product or service with limited features. Upselling to the paid version is a great way to increase revenue.
Only set up fee:
This pricing model only charges your customers a one-time setup fee. This is common in professional services such as consulting, coaching, etc.
Payment plans:
You can offer your customers different payment plans such as monthly, quarterly, yearly, etc. You can also offer them a discount for paying upfront.
Tax management:
You can set up tax rules for different countries and states, and Pay Kickstart will automatically calculate the taxes for your customers. It has integrated VAT, GST, and other taxes.
Multiple currencies:
Are you selling to customers in different countries? No problem. Pay Kickstart supports over 180 currencies. This means your customers can pay you in their local currency.
Integrations:
Pay Kickstart integrates with all the important communication tools and payment gateways such as Stripe and many more.
Who is this Pay Kickstart for?
Whoever wants to start an online business needs a shopping cart/subscription management software with affiliate capabilities.
If you are already selling products or services online and want to add affiliate capabilities to your business, Pay Kickstart is a great solution.
Following are some business examples that can use Pay Kickstart:
1) SaaS companies
2) Online courses and membership sites
3) Physical products
4) Consulting and professional services
5) And more…
If you are considering starting an online business or already have one, Pay Kickstart is a great solution. It has all the features you need to get started and grow your business. And if you want to add affiliate capabilities to your business, Pay Kickstart will give you the tools you need to succeed.
Get an exclusive 90% off at Pay Kickstart
Conclusion
Affiliate marketing is a great way to grow your online business, 3x your revenue, and scale your business quickly. And both First Promoter and Pay Kickstart are great solutions to consider if you want to launch an affiliate program for your business.
Both platforms have their own strengths and weaknesses, so choosing the one that's right for your business is important. If you're unsure which one to choose, I recommend signing up for the free trial of both platforms and testing them out to see which one works better for you.