Socinator Review 2023: Is this Tool Worth Investing for?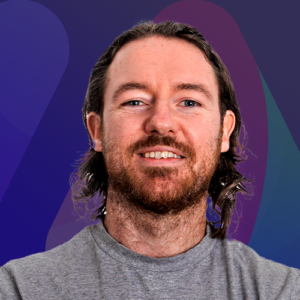 Andy
Jan 12, 2023
We have written this Socinato review for all businesses. But first thing first. Did you know publishing content daily brings four times more followers than posting once a week? And that's why it's so important to keep your social media accounts fledged with up to daily posts for conversion. So, if you don't have eight arms or eight team members to do that for you, switching to an auto-publishing tool is a wise choice.
And in a short span of time, Socinator, the most popular automation tool, has helped a lot of businesses achieve their digital marketing goals with ease, whether it's verifying influencer accounts on Instagram or getting instant engagement on YouTube. But after the shutdown of Jarvee, its popular alternative, Socinator's demand has increased.
So, should you stick to Socinator or switch to another? This Socinator review will clear your dilemma.
Sociantor coupon code: Get 30% exclusive off at Socinator!
What is social media automation?
As the name suggests, social media automation involves using tools to publish scheduled posts, employ basic customer services, and report analytics without manual effort. And this practice saves extra time for deciding everyday posting schedule and response time and increases overall engagement.
But all these functions are preferably performed by automation tools, not bots.
What is Socinator Dominator?
From being the first ever auto boost posting tool for Facebook and Instagram accounts to performing easy automation of many social media platforms, Socinator dominates. But most reviews claim that Socinator is a bot, which isn't true, and neither the company claims it.
It performs like an automation bot that helps manage your social media accounts from head to toe without compromising on organic growth. And what I like about this brand is that you can manage other social platforms besides Facebook and Instagram.
How does Socinator work on social media platforms?
Even though the motto of Socinator is to provide automated social media marketing, its features and working on social media platforms are different. What might work well on Instagram might not hit the mark for Youtube.
So, here's a quick summary of reviews and features to keep in mind when choosing Socintor for your desired social media platform:
Facebook
If you glance at the Socinator review on its Facebook page, it's rated 4.7 out of 5, which I think is good. So, here are some of my favorite tools Socinator use to handle Facebook accounts:
Auto Followback and Follow

Auto like

Auto Publish

Auto comment

Review Stats and reports.
And these features allow you to automatically follow, like, publish, comment and analyze content reports in bulk. You can even send requests and reply to DMs automatically to build the first stage of engagement.
Once things are introduced between you and your customer through the bot features, you can take over the rest of the DMs. This is a very critical stage, and your responders might get frustrated if their answer is invalid or artificial according to their query.
Instagram
An Instagram user spends around 28 minutes a day on the app. And it takes a swipe and two seconds for the user to either ignore your content or hit the save button. So, with an umpteenth amount of content updated every second, you'll need an automation tool like Socinator to save time and track publishing content ideas. Here's my take on it:
Socinator allows you to auto-schedule Instagram posts for the entire week. All you have to do is look for your target active followers, their interests, active prime time zones, and what content they love on their feed. Other than that, most of the auto features resemble those used for Facebook, like Auto-like and unlike, auto-comment, analytics report, extracting hashtags, etc., along with live chat and proxy access.
Quora
Quora is a very sensitive marketplace, where they judge you very closely, even your content. Any self-promotional, racist or immoral remark, boom, the account gets blocked permanently! And at times, the content is still there, but if it looks promotional, they will hide it for others to see without informing you.
So, if you plan to use Socinator for Quora, I suggest not going over the board and selecting the marketing schedule very wisely. For example, not more than two answers a day to give a genuine feel, exclusive of prejudice in answers.
Here's what Socinator allows you to play with Quora:
Socinator allows you to customize your search query and followers by adding appropriate keywords.

The Job Configuration option allows you to set the frequency and speed for auto-following.

You can even label users as blacklisted to avoid following or engaging with them, whether privately or group-wise.

Additionally, a voting section allows you to choose which posts you should upvote for engagement.
Aside from the above, Socinator works for YouTube, Pinterest, Tumblr, Twitter, and Reddit.
Sociantor coupon code: Get 30% exclusive off at Socinator!
Why should you choose Socinator?
Let's commence with the positives first. Here's what I like about Socinator:
Can Handle multiple social media platforms
Quora, LinkedIn, Instagram, Facebook, Twitter, YouTube, Pinterest, Reddit, Tumblr, etc., Socinator has access to all. You just need this one app to connect multiple accounts and handle multiple platforms simultaneously. But this feature sometimes serves as a boon for Socinator, too, as most users aren't satisfied with Socinator's working with multiple accounts and platforms at once.
The updated versions are bug-fixed
Yes, Socinator does work on its reported bugs and fixes them with every update. For instance, some 2020 versions didn't allow auto-publishing posts from Facebook pages to groups. But Socinator reviewed and fixed this bug in version 1.0.0.84. And they update their versions almost every month. So, that's one good point about Socinator.
Socinator's pricing is better than its competitors.
When you compare Socinator with other tools like Jarvee, you will find it a lot cheaper. For instance, the brand claims it's better than Jarvee (which is now permanently closed). Yes, the Socinator software tool had every feature Jarvee had, but it still cost much higher than Socinator. Plus, the brand is very open about its pricing and has all types of plans mentioned on its site, even for offline options.
Why should you not choose Socinator?
Like other automation apps, even Socinator has some downsides reported by some users. So, here are some points which you should keep in mind before buying the tool:
Poor customer support
It's one of the most prevalent negative reviews regarding Socinator. They say that even Socinator's customer support needs support. For instance, their support team will ignore a refund request, take a long to respond, and mostly say different things at different times. Hence, the overall support looks chaotic and sophisticated for most customers, and Socinator needs to work on improving it.
You can get blocked sometimes!
Even though Socinator claims it uses smart automation techniques to avoid getting caught by apps. But in certain cases, over-usage of the tool can get you temporarily blocked. Why? Because of the updated algorithms, social media apps like Facebook and Instagram are smarter. So, if you plan to use Socinator religiously and not smartly, this app isn't for you. And by smart terms, I mean getting proxy support and fixing a smart schedule for using the app.
Updates need update
Yes, I talked about how quickly Socinator addresses its reviews and fixes bugs within months. But by doing that, they invite new bugs in the updated versions and challenge customers' patience. As social media algorithms update, this problem arises with many other old and new apps. So, it's not entirely Socinator's fault. But yes, the app needs to work on it.
Chromium Browser needs fixing
Socinator uses the Chromium browser, which is not supported by some devices. So, if your device doesn't support the browser, you can have problems while login into your accounts. But this issue can be easily resolved by applying certain settings, for instance, exporting cookies to the extension. I have discussed this solution in the F.A.Q in detail.
Non-serious and short-term growth services
As an automation tool with built-in bot features, marketing via Socinator is risky. The followers and engagement are more about quantity and not quality; you'll lose your potential followers in the long run. 
Sociantor coupon code: Get 30% exclusive off at Socinator!
F.A.Q
Here are some most asked queries regarding Socinator:
Is Socinator Legit and safe?
When you are displaying your entire private data via an app, even social media accounts, there's no guarantee that your data is 100% safe and apps and hackers track every click and content you create. And the same goes for Socinator, your data isn't fully private, and you can't get an idea about the privacy within a 3-day free trial.
Is Proxy support necessary for Socinator?
As mentioned, many social media platforms highly frown upon automated tools like Socinator, and they can easily flag your social accounts. That's where you will require installing proxy servers for managing your social accounts. Proxy servers can allocate new IPs for different accounts and assign rotating IPs to simultaneously handle multiple messages and requests.
How to add Proxy to Socinator?
Though Socinator doesn't provide proxy services, there is a setup for adding one once you buy. Here's how you add a proxy to Socinator:
Extract the credentials (username, address, password, etc.) from your Proxy Provider's site.

Click on the "Proxy Manager" and then + Add Proxy options in the Socinator app after launching it.

Add the proxy details in the resulting window and click on the 'save' option to add a new proxy to your Socinator.

You can now select your Proxy >Verify selected option >Working option to confirm if the Proxy server is working correctly.
What to do if other social media platforms don't support Socinator's browser?
As discussed previously, Socinator uses browsers like Chromium, which some IOS/windows computer systems don't support. As a result, the extension gets blocked, and you can't run your accounts on Socinator after signing in. So, here's what you can do about this issue if you have a YouTube account, for instance:
Login to your preferred YouTube account.

Click on Socinator's extension and then 'Export'. This action will let the tool export all cookies of your opened YouTube account.

Next, go to your opened Socinator Dominator Chromium browser> your preferred account> Tick the 'Paste Cookies' option and paste your cookies. Then, click on 'Add' and then 'OK' in the window that pops up.

Don't click on anything and wait for windows to pop up. Don't click on Save or Cancel.

In your Chromium browser, choose the 'Social' option at the top, and choose "YouTube". And you'll see that Socinator is now working for your account.

To save settings for the future, go to 'Social' > Settings> Other configuration> uncheck the 'Do not auto login accounts while adding to the software' option.

Click on 'Save' and 'Restart now.' Go back to your Social account to see if Socinator's working.
Should you go for Socinator Dominator?
My answer is yes and no. Yes, if you are looking for an inexpensive option, want instant engagement in bulk, get access to multiple social media accounts and platforms, are ready to get proxies, and do small fixing required for browsers.
And no, if you want fully organic engagement without any bugs in any step, can't install and fix extra stuff, and want quick fixing and reporting. I guess this goes for most automation tools out there.
But overall, Socinator isn't the best automation tool in the market but it is a good choice for anyone who wants an all-in-one package on at small budget. And yes, it does increase engagement to an optimum level.