Metricool Review: A Game Changer Analytics for Social Media!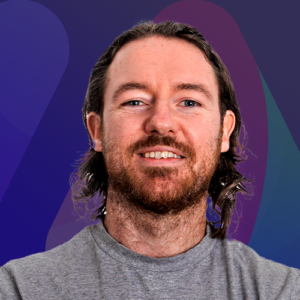 Andy
Jan 12, 2023
Looking for a comprehensive Metricool review? Growing social media and digital presence is a must for every business these days, and Metricool has made it easier than ever to do so. Having all the data in one place makes it easier to analyze the performance of different campaigns and decide which areas need improvement.
Metricool's comprehensive suite of tools allows businesses to track their campaigns, monitor engagement levels, and review content performance. In short, it's a comprehensive social media program for all types of businesses.
Since there are a lot of options out there, it can be hard to decide which platform provides the most effective social media analytics.
In this article, we'll talk about Metricool's features, how easy it is to use, and how it can help your business succeed. We will also discuss its pricing plans, pros and cons, and customer support.
Let's get started!
What is Metricool?
Metricool is a powerful social media management tool that helps businesses analyze and monitor their social media performance. It unifies all your data and accounts from all your social media channels into a single social media dashboard, so you can track your campaigns and review content performance easily.
This also means you don't need to log in to each channel separately, as Metricool can do the job for you. It also assists in content planning, and managing user engagement and even offers analytics to help businesses reach their social media marketing goals.
Metricool coupon code: Get 30 days free at Metricool
What are the Features of Metricool?
Metricool offers a range of powerful features to help you manage your social media performance. Some of the most notable features include:
Comprehensive analytics:
Get detailed insights into your campaigns, including engagement rates and post reach. You can also compare data from different platforms to see where improvements can be made. Be it your social media, websites, or even ad campaigns. In fact, you can keep a good eye on your competitors and see what strategies they are using.
For websites, you can track the performance, see your traffic source, and create segmented reports.
For Social media, you can see analytics of each post, such as likes, comments, and shares. Check who your influencers are, monitor hashtag performance, and create content pools.
Analyze your competition:
See what your competitors are up to and compare their results with yours. Monitor their followers, mentions, and hashtags used.
Be it social media, YouTube, Quickly, or even your website. You can look at your competitors, analyze their performance and try to improve your own based on the data you get. Check what hashtags, topics, and campaigns they are using, and use them to create a successful strategy. If they are running ads, you can also compare them to yours.
Content planning and editorial calendar:
Plan your content easily with Metricool's content calendar. Use the drag-and-drop feature to schedule posts and get an overview of what content you have planned for the next few weeks or months. You can also collaborate with other members of your team and review their posts before they are published.
Smartlinks:
Social media channels only allow one clickable link, making it hard to link to different pages. Metricool offers Smartlinks which enable you to connect multiple URLs in a single post. This allows you to direct your followers to different pages and websites easily.
Let's say you are running a campaign on TikTok. With Smartlinks, you can link to your website, product page, and even a sign-up page, all in the same post. Lastly, Mtericool also allows you to create multiple clickable buttons and surveys on your posts.
So, this helps you to gather data about your followers, better understand their preferences, and craft campaigns accordingly.
Inbox management:
Metricool also helps you manage your social media messages and comments in one place. You can review, respond and engage with your followers seamlessly. This helps you build relationships and maintain customer loyalty.
Let's say you have social media profiles on all major platforms. With Metricool, you can easily manage your messages from all channels and respond quickly. All the messages will be organized in one place.
Metricool coupon code: Get 30 days free at Metricool
Facebook ads support:
This feature is really cool as it lets you create, manage, analyze and optimize your Facebook Ads campaigns. You can modify the campaigns accordingly with detailed data and insights to achieve maximum results.
Facebook ads have become the go-to marketing tool for many companies, and Metricool makes it easy to manage them. With its simple yet powerful interface, you can easily create and monitor your campaigns and ensure you get the most out of them.
Here are some cool insights with Metricool's Facebook and Google Ads Support:
– Monitor your campaigns in real-time
– Measure the performance of each ad set, ad, and target audience
– Analyze your ad campaigns and make data-driven decisions
– Get detailed insights about what type of content works best for you
– Track the number of conversions and ROI
– Compare and analyze your campaigns with competitors
– Automate the optimization of your campaigns.
So, with Metricool, you can easily monitor and optimize your Facebook Ads campaigns to get the most out of them.
Schedule Facebook reels:
Facebook reels are killing it right now, and Metricool has you covered. You can easily schedule reels in advance to ensure maximum reach and engagement. All you need is to enter in Creator Studio and upload your content.
You just need to set the time and date when you want them to be published, and Metricool will do the rest for you. This helps you save a lot of time from manually scheduling posts each day. If you want to make edits or shorten the video, you can do that too.
You can choose the date and time and customize your thumbnails to draw more viewers. With this feature, you can boost engagement, as your followers will be notified immediately after the reel is posted.
You can even analyze the performance of each Facebook reel based on likes, comments, and shares to measure their success.
Custom reports:
You can easily generate custom reports with Metricool and save them as PDFs. These reports are visually appealing and easy to understand. You can customize based on the data you would like to see and share with different teams. If you are a social media manager who manages campaigns for different clients, you can create personalized reports for each of them.
Chrome extension:
Metricool also offers a Chrome extension that allows you to measure your performance and the reach of each post on Facebook, Twitter, Instagram, and LinkedIn. Get instant insights and optimize your campaigns with the Chrome extension.
Hashtag Tracker:
This is a very cool feature that helps you to track hashtags used by competitors. Find out the most popular ones, and see how often they have been used in recent posts. Use the hashtag tracker to monitor hashtag performance and get an overview of your competitors' strategies. Hashtag tracker works for Twitter and Instagram. This means these two platforms are your go-to when it comes to tracking hashtags.
It doesn't end here. Metricool has a real-time dashboard where you can analyze hashtags and see the performance in real-time. You can analyze each hashtag separately and create reports for each of them.
Google data studio:
Metricool also offers an integration with Google Data Studio, which allows you to visualize the data. This helps you better to understand the performance of your Google ads campaigns and make informed decisions. You can also create content reports with Google Data Studio, which is a great way to analyze the performance of each post.
The best thing about Metricool data connector is it can bring more than 25 data sources into one display. Be it Facebook, Instagram, Twitter, LinkedIn, TikTok, or YouTube, Metricool has it all.
You can create separate tables for each category, like social media metrics, post-performance, followers, etc. This helps you better understand your campaigns' performance and make informed decisions.
Historical data of your each social media account:
Metricool also allows you to access the historical data of your each social media account. This helps you to analyze your performance across major social media platforms and identify the areas that need improvement. This is a must-feature if you are an agency, as you can compare the year-by-year performance of each of your clients.
Twitter Community Management
This feature is the most helpful for brands with an active Twitter presence. With Metricool's Twitter community management tools, you can easily monitor conversations that are relevant to your brand or industry. You can easily respond to the conversation and build strong relationships with your customers.
It will take the previous 8 days you spent on Twitter and provide a comprehensive analysis like the number of tweets, impressions, reach, engagements, and many more. You can easily get insights on your performance and make changes if required. You also get to know who mentioned you the most these days so it shows who is your "Best friend" in Twitter.
Metricool also shows a separate table where you can see who you follow and who followed you in the last 8 days. It will also give you detailed information on how many of your tweets got retweeted or liked. This way, you can decide whether you want to keep them on your list.
Click on the link to get 30 free days at Metricool 
Best Time to Post
Metricool also has a useful feature that allows you to identify the best time to post on your social media platforms. No other social media analytics tools provide this feature. With Metricool, you can set a specific time, and the tool will automatically post your content at that time. Metricool will analyze, based on your community, the peak hours and days so you can post your content accordingly.
Once it has been analyzed what the best time to post is, you can upload a CSV file or manually set the time to post. This will help you save a lot of time, and you can use it for other important tasks.
You can even download the same file after the analysis is done, and you can use it to automate your posts in the future. If by any chance, you need to make changes to the scheduled calendar, you can simply do it with a few clicks.
Content of the Autolist:
Metricool doesn't end there. It also provides a feature called 'Autolist,' which helps you identify the topics or hashtags your audience is likely to engage with. You can use this feature to create content ideas for your upcoming posts and also to find out the topics that have been trending lately.
The Autolist feature is especially useful for brands who want to stay ahead of the competition and get more engagement on their posts. With this feature, you can easily identify the topics that your audience is likely to engage with and post content accordingly.
You can create your own "Link in Bio" Page:
In Metricool, you can create a separate page for all your social media posts. This way, you don't have to keep updating the link in your bio whenever you post something new. You can create a custom page for each of your posts, so users can easily access them without going through your timeline. This is a great time-saving feature that helps you to manage all your posts in one place.
Stock Image Scheduling with Metricool:
Here is a newly added feature in Metricool that helps you schedule your stock images. This feature sorts out the pictures according to their content, making it easier for you to find the right image for your post. You can also set up a reminder to not forget to upload stock photos regularly. It will help you maintain consistency in your posts and get more engagement.
Here is how you can add stock image scheduling to Metricool:
In your creator studio, there is an image symbol at the top. Click on it, and you will be directed to a page where you can add Pexels stock images to the schedule. You can search for any image you want and add it to the scheduler. You can even use the filter to change the color of your image, adjust its brightness and also crop it to make it look more appealing.
If required, you can use Metricool's editor to edit the image further. Once you are done with the editing, you can add captions and other details to your post and then set it to be published at the desired date and time.
Metricool will help you to get more out of your schedule by scheduling multiple posts in advance. With the help of the Autolist feature, you can also create content ideas that your audience is likely to engage with. On the other hand, the stock image scheduling feature helps you simplify the sourcing and scheduling process.
Two-step authentication:
Metricool also provides two-step authentication, which helps you protect your account from unauthorized access. With this feature, you need to enter a one-time code sent to your phone or email address after logging in. This will provide an extra layer of security and make sure that no one can access your account without your permission.
Zapier integration:
Metricool also provides Zapier integration, which helps to automate your social media tasks. Zapier allows you to connect Metricool with other applications and automate tasks like posting content, scheduling posts, and more. Usually, these tasks take a lot of time and effort, but with the help of Zapier, you can do it in just a few minutes.
Social Media Integrations:
Metricool also allows you to integrate with other platforms like Twitter, LinkedIn, and Instagram. You can easily connect your accounts and start posting content to multiple platforms at the same time.
Following are the social media integrations available with Metricool:
As you can see, Metricool connects with many social media platforms and provides several useful features to help you manage your posts. With the Autolist feature, stock image scheduling, two-step authentication, and Zapier integration, you can make sure that your social media accounts are well organized and secure. This will help you reach more people and get better engagement on your posts.
Metricool pricing: How much does Metricool cost?
Metricool offers different plans that vary in price. They have one free plan, which is ideal for basic users, as it allows you to use one account from each platform. They also offer five paid plans that come with more features and allow you to add multiple accounts from each platform.
Following are the details of paid plans:
Not all the features we discussed above come free of cost. Some of them have separate pricing plans. You can check the pricing details for each feature on the Metricool website.
Here are the details of the paid features that come with Metricool:
So, with social media tools like Metricool, you get all the essential features and products you need to create awesome content, manage your social media accounts effectively, and maximize your reach on different platforms.
Businesses of all sizes can benefit from using Metricool, as it offers a wide range of features and tools that are suitable for small businesses, medium-sized enterprises, and large organizations. With its user-friendly interface, powerful social media analytics tool, two-step authentication feature, Zapier integration, and stock image scheduling capability, you can easily manage your social media accounts and get the best out of them.