Top 5 Sites Like StackSocial in 2023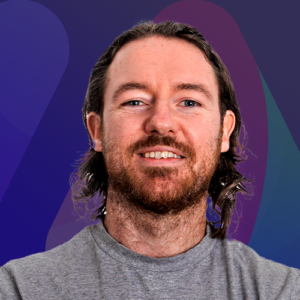 Andy
Aug 27, 2023
Consumers love finding special discounts and deals on the internet. Many platforms are available that provide high-quality digital services and products at affordable prices. These websites attract service providers as well as buyers. One of the most popular names in this category is StackSocial. The company was founded in 2011 and has been striving ever since.
Despite its popularity, people look for its alternatives. There are many reasons behind that, like the website's no-refund policy. That is why people search for other sites like StackSocial. But you don't have to look elsewhere. This guide will provide you with the 5 best alternatives to StackSocial. Let's get started!
What is StackSocial?
Before moving on to its alternatives, let's look at StackSocial.
Generally, StackSocial is an e-commerce platform for various products and services. The website's product catalog may range from home and kitchen appliances to digital tools and courses. It is also an excellent platform for DIY hobbyists, as many gadgets are available here.
The website has exciting deals and discounts. And its extensive product catalog attracts small, intermediate, and large businesses alike. But StackSocial has some significant drawbacks.
Many people have reported the poor customer service of StackSocial. Users have claimed to get no response from the website's representatives. As a result, fewer people trust the platform and its services. Combine that with StackSocial's no refund policy, and you understand why people may look for its alternatives. 
That said, let's go through other sites like StackSocial that may not have these issues.
5 Best Sites like StackSocial You Should Know
You don't have to research on sites like StackSocial. We have shortlisted the best alternatives that overcome StackSocial's drawbacks. Let's talk about them one by one:
1) AppSumo
AppSumo is a popular StackSocial alternative founded in 2010. It is a hub for discounts and daily deals on digital products and services. The website offers a wide range of helpful features with a clean interface. You will find tons of big-name online tool sellers on AppSumo.
The website currently has 3815 items, with daily updated deals. You can narrow your search on AppSumo using its filters, making navigation easier. However, the biggest strength of AppSumo is its unmatched discounts. You will notice up to 90% off on many digital services and tools.
However, all the benefits of AppSumo don't come with certain drawbacks. The biggest demerit of the website is its subscription model. You can only get limited features for free, and a monthly subscription can be inconvenient for many people. 
If you are looking for free sites like StackSocial, Internet Marketing Deals is one of the best options. It doesn't work with monthly subscriptions, allowing you to save money. Additionally, its website has a user-friendly UI suitable for new and experienced users alike. 
Internet Marketing Deals allow you to minimize clutter by applying search filters like Deal Types, Categories, and Most Used. Moreover, the website has a separate section for its Top 10 Hot Deals. These are the best deals from reputable service providers at very affordable prices.
The biggest benefit of Internet Marketing Deals is its cost-effectiveness. The website has many deals that are one-time purchases. That means you can buy digital tools from buyers only once and use them indefinitely. Combine that with discounts of up to 90%, and you have the best deals in town.  
Another thing to know is that you can signup for Internet Marketing Deals. The platform lets you stay updated with new deal alerts via the website or email. If you are a seller, you can submit your offers and market your brand. Hence, it provides a win-win opportunity for buyers and sellers alike!
3) Deal Mirror
The one thing you will notice about Deal Mirror is its attractive user interface. Undoubtedly, this platform has one of its category's most interactive and engaging UIs. You will find VPN add-ons, social media tools, marketing deals, stock photos, and hosting back-ups at Deal Mirror.
It also has some lifetime deals from reputable sellers. Additionally, its FB group is good to stay updated with new alerts and deals. However, Deal Mirror also works with monthly subscriptions. It has 3 pricing plans, ranging from 12% off to 30% off on deals. Hence, it is not a good option for small businesses and individuals.
4) Dealify
Dealify is one of the leading sites like StackSocial. You will find many offers here for digital tools and services, along with lifetime deals. The website also offers pop-ups for Flash sales available for a limited time.
Browsing deals on Dealify is as simple as scrolling down. You will find excellent discounts of up to 80-90% off. Additionally, some popular sellers are available on the platform.
While it has a 30-day refund policy, Dealify has very limited payment methods. Moreover, it sometimes promotes fraudulent deals. These two drawbacks can cause inconvenience and a lack of trust for customers. 
5) PitchGround
PitchGround is an excellent alternative to StackSocial with its competitive customer support. You can always connect with the website's help via email and live chat. You will find amazing discounts and lifetime deals at PitchGround.
The platforms offer a supportive refund policy for customers. Its Partnership Program allows businesses to collaborate with PitchGround. This website is geared towards business growth with its helpful tools and discounts. 
However, limited filters can make exploring the deals on PitchGround challenging. Also, its paid version doesn't offer value for money, with only a 10% additional discount.
Conclusion
And these are all the sites like StackSocial you should know about. While many options are available, not all suit everyone's needs. For instance, some platforms are comparatively more expensive, while others lack user-friendly features. To find the best option, you should review your requirements and budget.
If you want an option that doesn't break the bank, go for Internet Marketing Deals. It is a 100% free platform with amazing discounts and lifetime deals. You can try it today by purchasing a useful digital tool and implementing it in your business!